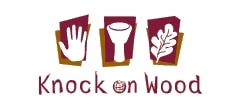 Selection of samba instruments for 20 players. Includes traditional 2 ended surdos, caixas, repinique, tamborims and agogos plus all the appropriate drum slings and beaters. Samba tuition book included and a Brazilian flag thrown in for good measure!
Product overview
Pack includes
Samba Tuition Book & CD
Two 14" diameter surdos
Two 16" diameter surdos
Two caixas
One repinique
Four tamborims
Five double agogo bells
Four cylindrical ganza shakers
Samba whistle
All slings and beaters included
Brazilian flag to get you in the mood
NB Due to shipping requirements, the surdos will require easy assembly when received
Specification
| | |
| --- | --- |
| Number of Players | |
| Nesting Surdos | |
Delivery & returns
Deliveries

UK delivery starts at £1.95 and goes to a maximum of £5.95 (excluding Highlands & Islands which can be more for a parcel)

Free Delivery over £95 - This applies to orders delivered to the UK mainland only and (excludes Highlands & Islands)
We aim to ship upon of receipt of an order, subject to stock availability.
View our full delivery policy here.
Returns
Once the item has been despatched it becomes your responsibility to return an order or item in an unmarked and resaleable condition before we can issue a refund to you. Please note that return postage charges cannot be refunded unless the product is faulty or not as described. Also please note that this only applies to individual customers.