Knock on Wood Ltd is a company of musicians and music enthusiasts originally established in 1980.
We are based now in a warehouse and showroom in the heart of the Yorkshire Dales and we offer a unique range of instruments, recordings and tuition materials from hundreds of sources around the world, from Fair Trade operations in Africa and Latin America to some big name brands such as LP, Pearl, Meinl, Toca, Gope, RMV, Liverpool, Izzo, Contemporanea, Schlagwerk, Kambala, Vintage and Tanglewood
Below : New York Mill, Summerbridge - home of Knock on Wood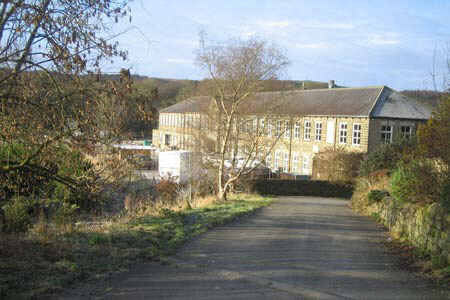 We are a business run by musicians for musicians, so whether you need a top quality djembe drum, a handmade xylophone, a sweet toned kalimba, a noseflute or a complete Brazilian samba kit we have played it, compared it, taken it to pieces and put it back together again! There's plenty of tuition to help you on your way - tutors for didjeridu, bodhran, bongo, conga, darabuka, tabla, marimba, mbira, samba, djembe or cajon.
We can't claim to be experts in every field of world music, just enthusiasts who are keen to make a wider world of music accessible to all, with respect and support to the communities of origin. So we wish you a happy shopping experience at Knock on Wood with sound and video samples to help you with your choices
Our Showroom
Our showroom is open weekdays and has a range of our instruments on display for you to try out and compare. We can bring a wider selection through from the warehouse, but need a bit of notice for this so that we don't keep you waiting when you arrive. We're also occasionally all out on a delivery or collection, so do please call us on 01423 780707 before you come.