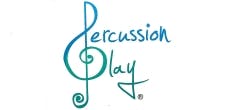 Large Outdoor Marimba Instrument for up to 4 players
Delivery time 6-8 weeks
Prices include vat
Product overview
Grand Marimba
134.5cm length
93.6cm max width
99cm max height (exact height is set on installation)
The Grand Marimba is a large outdoor musical instrument that produces a strong, deep, resonant sound – perfect as school playground equipment, for music therapy sessions and creative playgrounds.
The notes used on the Grand Marimba are made of very dense Ipe Hardwood (pronounced ee-pay) and are equipped with individual resonator tubes on the underside. The resonator reflects and projects the sound back to the player resulting in more volume and a bright sound.
Each note is individually and securely attached to the resonators for maximum vibration with incredible tones and resonance.
In order to make the instrument accessible to all, the height, angle and space underneath of the instrument are such that a wheelchair user can enjoy playing the instrument comfortably.
The Grand Marimba is tuned to the C-Major pentatonic scale making it very easy and enjoyable to play.
The stylish, contemporary, stainless steel frame is suitable for ground or surface fixing.
Two pairs of beaters are included, tethered with a nylon coated steel cable which can be fixed next to the chimes. If you prefer loose beaters, let us know
All installation instructions are supplied
Made to Order
UK DELIVERY ONLY
Featured video
Outdoor Grand Marimba
Specification
| | |
| --- | --- |
| Tuning | |
| Suitable For Outdoors | |
Related videos
Percussion Play Outdoor Playground Instrument Grand Marimba
Delivery & returns
Deliveries

UK delivery starts at £1.95 and goes to a maximum of £5.95 (excluding Highlands & Islands which can be more for a parcel)

Free Delivery over £95 - This applies to orders delivered to the UK mainland only and (excludes Highlands & Islands)
We aim to ship upon of receipt of an order, subject to stock availability.
View our full delivery policy here.
Returns
Once the item has been despatched it becomes your responsibility to return an order or item in an unmarked and resaleable condition before we can issue a refund to you. Please note that return postage charges cannot be refunded unless the product is faulty or not as described. Also please note that this only applies to individual customers.