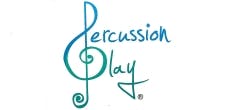 This hardy and robust 6 piece ensemble is created predominantly from stainless steel - able to withstand the toughest of environments yet featuring graceful and sculptural lines
Prices include VAT. Delivery time 6-8 weeks

Product overview
The Hexad Ensemble comprises 6 musical instruments with a wide and curious range of timbres and pitch and includes; tall Tubular Bells, whimsical Bell Lyre, large and small Babel Drums, our funky plosive aerophone the Handpipes and eye-catching Harmony Xylophone.
Everyone is sure to enjoy exploring how the different sounds are produced.
Country of Manufacture: United Kingdom
Pitch Range: G3-C7
Suitable for: All Ages
Wheelchair Accessibility: Good
Made to Order:
UK DELIVERY ONLY
Delivery & returns
Deliveries

UK delivery starts at £1.95 and goes to a maximum of £5.95 (excluding Highlands & Islands which can be more for a parcel)

Free Delivery over £95 - This applies to orders delivered to the UK mainland only and (excludes Highlands & Islands)
We aim to ship upon of receipt of an order, subject to stock availability.
View our full delivery policy here.
Returns
Once the item has been despatched it becomes your responsibility to return an order or item in an unmarked and resaleable condition before we can issue a refund to you. Please note that return postage charges cannot be refunded unless the product is faulty or not as described. Also please note that this only applies to individual customers.