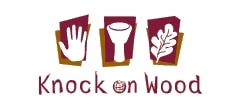 The Aquaphone is comprised of a stainless steel corpus surrounded by copper rods. Makes whale chants, underwater echoes and science fiction sound effects. 40cm in diameter.
Check for availability
Product overview
The Aquaphone was invented 30 years ago by the American Richard Waters.
The steel body of the Aquaphone, to which are attached about sixty brass rods, is filled with water
This produces vibrations and resonances when the stems are rubbed with a bow, struck with a mallet or simply by hand, producing mystical sounds
The water level determines the character of the sound
The music of this unusual instrument is close to the whale song, it is an echo of the seabed.
Basic Aquaphone, 40cm diameter
Check for availability
Delivery & returns
Deliveries

UK delivery starts at £1.95 and goes to a maximum of £5.95 (excluding Highlands & Islands which can be more for a parcel)

Free Delivery over £95 - This applies to orders delivered to the UK mainland only and (excludes Highlands & Islands)
We aim to ship upon of receipt of an order, subject to stock availability.
View our full delivery policy here.
Returns
Once the item has been despatched it becomes your responsibility to return an order or item in an unmarked and resaleable condition before we can issue a refund to you. Please note that return postage charges cannot be refunded unless the product is faulty or not as described. Also please note that this only applies to individual customers.