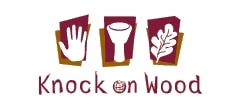 432 Hertz (Hz)
Sound and music consist in vibrations. The higher the number of vibrations per second, the higher the tone. The unit for this is the Hertz (Hz). 432 Hz is said by some to be the natural "tone pitch" of the universe intertwined in nature, in mathematics, in planetary orbits, in the entire universe. All classical music by Bach, Brahms and so on, was composed and was originally performed using the 'standard' A (=A4) on 432Hz. Our series of "432 Hz" crystal singing bowls are also tuned in this way.
Product overview
Avocates of this tuning assert that not only are tones tuned in the 432 Hz scale more pleasant to the ear, but also ensures a harmonious resonance of your entire 'being' with our planet and the universe. This natural resonance leads to a greater well being of both body and mind.
* A deviation of up to 4 Hz more or less, is considered normal.
25cm diameter x 18cm deep
Includes a rubber ring to raise the bowl above the playing surface and a soft striker to elicit the beautiful sounds
Delivery & returns
Deliveries

UK delivery starts at £1.95 and goes to a maximum of £5.95 (excluding Highlands & Islands which can be more for a parcel)

Free Delivery over £95 - This applies to orders delivered to the UK mainland only and (excludes Highlands & Islands)
We aim to ship upon of receipt of an order, subject to stock availability.
View our full delivery policy here.
Returns
Once the item has been despatched it becomes your responsibility to return an order or item in an unmarked and resaleable condition before we can issue a refund to you. Please note that return postage charges cannot be refunded unless the product is faulty or not as described. Also please note that this only applies to individual customers.