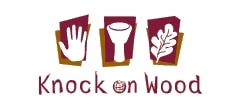 This rainmaker in the form of a pillar produces a sound like a fine summer rain and, depending on its size, lasts from 2 to 22 minutes without having to be turned over again. Listening to this sound calms, relaxes and harmonizes and has a soothing effect on heart and mind
In stock soon, please get in contact for details!
Product overview
Hexagonal basic form
Material: bamboo, treated with natural shellac, cork lid
A standard rainmaker probably lasts for 15 seconds at most
The 50cm long rain sound column trickles for approximately 4 minutes
The 60 cm long rain sound column trickles for an astonishing 7 minutes

70cm lasting 9 minutes

Larger sizes available - please enquire for availability
88cm lasting 20 minutes. The current stock is in beautiful elm wood
Featured video
Rain Sound Column
Delivery & returns
Deliveries

UK delivery starts at £1.95 and goes to a maximum of £5.95 (excluding Highlands & Islands which can be more for a parcel)

Free Delivery over £95 - This applies to orders delivered to the UK mainland only and (excludes Highlands & Islands)
We aim to ship upon of receipt of an order, subject to stock availability.
View our full delivery policy here.
Returns
Once the item has been despatched it becomes your responsibility to return an order or item in an unmarked and resaleable condition before we can issue a refund to you. Please note that return postage charges cannot be refunded unless the product is faulty or not as described. Also please note that this only applies to individual customers.