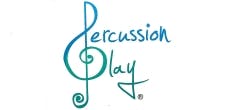 These outdoor djembes have fantastic acoustic properties and are built for easy play. Djembes with their large 'heads' allow multiple beats from low to high to be made, with players able to create unique and versatile sounds simply by hitting or slapping the different areas of the Djembe's head with their hands.
Delivery time 6-8 weeks
Prices include vat
Product overview
The stainless steel body makes this a smart choice for urban environments delivering high-class performance and featuring robust construction for enhanced durability.
Product Highlights
Wide Range of Sounds
Vandal Resistant
Fun for beginners and experienced musicians
Encourages inter-generational play
Inclusive playground product
UK DELIVERY ONLY
Delivery & returns
Deliveries

UK delivery starts at £1.95 and goes to a maximum of £5.95 (excluding Highlands & Islands which can be more for a parcel)

Free Delivery over £95 - This applies to orders delivered to the UK mainland only and (excludes Highlands & Islands)
We aim to ship upon of receipt of an order, subject to stock availability.
View our full delivery policy here.
Returns
Once the item has been despatched it becomes your responsibility to return an order or item in an unmarked and resaleable condition before we can issue a refund to you. Please note that return postage charges cannot be refunded unless the product is faulty or not as described. Also please note that this only applies to individual customers.