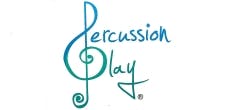 Our Forget-Me-Not Petal Drum with vivid-blue aluminum petals with central yellow babel drum will add an appeal to any outdoor area from parks and playgrounds to sensory or healing gardens.
Tuning = C Major Pentatonic (C4 D E G A C5)
Made to order in 6 Weeks.

Product overview
The Forget-Me-Not is linked to memory and remembrance and is the recognized emblem for dementia-friendly environments, communities, and hospitals.

Each 'Petal Drum' contains a small (10"/250mm) Babel Drum encased within specific shaped aluminum 'petals'. The flower heads are securely mounted to a stainless-steel frame or ready to be wall-mounted and come supplied with soft, flexible mallets specifically designed to produce delightfully soft soothing tones.
Adding a hint of happiness to any space, Petal Drums look and sound gorgeous on their own or with any combination of our instruments. A smart choice to quickly and simply add another dynamic to your outdoor space or playground.
C Major Pentatonic is a very distinct, pleasant-sounding scale that, despite ancient origins, is as fresh and useful in improvisation today as it has ever been
Unlike the real thing, our Forget-Me-Not Drum will bloom all year
Soft mallets provided to produce gentle, ethereal sounds
Forget-Me-Nots are a symbol of faithfulness, true love, and remembrance
Why not create your own Petal Drum arrangement by adding a Sunflower, Poppy, or Daisy, each with its own character and tuning.
Specification
| | |
| --- | --- |
| Material | |
| Tuning | |
| Suitable For Outdoors | |
Delivery & returns
Deliveries

UK delivery starts at £1.95 and goes to a maximum of £5.95 (excluding Highlands & Islands which can be more for a parcel)

Free Delivery over £95 - This applies to orders delivered to the UK mainland only and (excludes Highlands & Islands)
We aim to ship upon of receipt of an order, subject to stock availability.
View our full delivery policy here.
Returns
Once the item has been despatched it becomes your responsibility to return an order or item in an unmarked and resaleable condition before we can issue a refund to you. Please note that return postage charges cannot be refunded unless the product is faulty or not as described. Also please note that this only applies to individual customers.