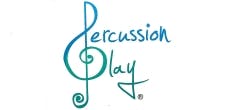 Bespoke anodised aluminium chimes with notes arranged sequentially so that by simply striking the notes a tune is played! Choose a favourite or topical tune for a location. Price depends on number of notes required (see below)
Product overview
Projects to date have included 'I Do Like to be Beside the Seaside' for a seaside pier and 'Old Macdonald' for a Farm Park, others include 'Amazing Grace', 'Oh My Darling' and a Danish lullaby 'Jeg Ved en Lǣkerede'.
Unit price - £45 plus vat (per note)
Legs - £105 plus vat (1+1 per 25 notes)
Lead time 6-8 weeks
UK DELIVERY ONLY
Featured video
MyTunes from Percussion Play
Delivery & returns
Deliveries

UK delivery starts at £1.95 and goes to a maximum of £5.95 (excluding Highlands & Islands which can be more for a parcel)

Free Delivery over £95 - This applies to orders delivered to the UK mainland only and (excludes Highlands & Islands)
We aim to ship upon of receipt of an order, subject to stock availability.
View our full delivery policy here.
Returns
Once the item has been despatched it becomes your responsibility to return an order or item in an unmarked and resaleable condition before we can issue a refund to you. Please note that return postage charges cannot be refunded unless the product is faulty or not as described. Also please note that this only applies to individual customers.