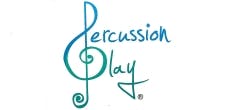 These vibrant chimes are a wonderful instrument to get young children interested and excited about music, whilst encouraging creativity and helping to develop both hand-eye coordination and a sense of rhythm.
Pentatonic C5-C6
Prices include VAT. Delivery time 6-8 weeks
Product overview
A popular choice with schools and early years groups, the Chimes can be purchased on their own or with rainbow drums and metallophone to make a colourful ensemble. Perfect for nursery schools, pre-schools and kindergartens, these bright and inviting chimes are easy to securely fix to a wall, fence or play structure and suitable for both indoor and outdoor use.
Product Highlights
Encourages their creativity
Colourful design, easy fixing and great sound
Improve Hand to Eye Coordination
Suitable for ADA Accessible Projects/Parks
Suitable for Inclusive Playgrounds
UK Delivery Only
Delivery & returns
Deliveries

UK delivery starts at £1.95 and goes to a maximum of £5.95 (excluding Highlands & Islands which can be more for a parcel)

Free Delivery over £95 - This applies to orders delivered to the UK mainland only and (excludes Highlands & Islands)
We aim to ship upon of receipt of an order, subject to stock availability.
View our full delivery policy here.
Returns
Once the item has been despatched it becomes your responsibility to return an order or item in an unmarked and resaleable condition before we can issue a refund to you. Please note that return postage charges cannot be refunded unless the product is faulty or not as described. Also please note that this only applies to individual customers.