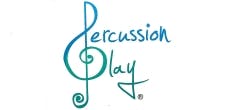 Made from stainless steel, the Percussion Play Tumbadoras boast a contemporary look and awesome sound. A set includes a pair of tumba drums mounted on a single stand, so you can have a comfortable playing experience that is both fun and easy.
Delivery time 6-8 weeks
Prices include vat
Product overview
Practice your skills on these and they will deliver marvellous bass notes with deep resonance and high-pitched cutting slap sounds.
Product Highlights
Wide Range of Sounds
Vandal Resistant
Single Post Installation
Sensory Rich - perfect for inclusive playgrounds and sensory gardens
Promotes Inclusive Play
UK DELIVERY ONLY
Delivery & returns
Deliveries

UK delivery starts at £1.95 and goes to a maximum of £5.95 (excluding Highlands & Islands which can be more for a parcel)

Free Delivery over £95 - This applies to orders delivered to the UK mainland only and (excludes Highlands & Islands)
We aim to ship upon of receipt of an order, subject to stock availability.
View our full delivery policy here.
Returns
Once the item has been despatched it becomes your responsibility to return an order or item in an unmarked and resaleable condition before we can issue a refund to you. Please note that return postage charges cannot be refunded unless the product is faulty or not as described. Also please note that this only applies to individual customers.