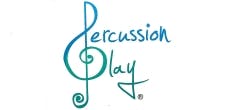 Good things come in threes! Research has proven that things that come in three are inherently more satisfying and more effective than any other number of things. The Tutti outdoor xylophone is no exception.
The Tutti is a triad of xylophones, with cascades of notes made from three different materials, securely fixed to a single post, becoming one 'super-instrument'- perfect for playing with a couple of friends.
Delivery time 6-8 weeks
Prices include vat
Product overview
The notes of aluminium, GRP and Paduak each offer different sustain and tonal properties. The single post makes installation easy and quicker than installing three separate instruments plus it is also convenient if you're short on space.
Where music meets art. This eye-catching sound sculpture simply draws people to it and is harmoniously tuned in the key of C.
Aluminium Notes: C Major Pentatonic C5-C7 | GRP Notes: C Major Diatonic G3-C5 | Hardwood Notes: C Major Pentatonic A3-A5
UK DELIVERY ONLY
Featured video
Percussion Play Tutti
Delivery & returns
Deliveries

UK delivery starts at £1.95 and goes to a maximum of £5.95 (excluding Highlands & Islands which can be more for a parcel)

Free Delivery over £95 - This applies to orders delivered to the UK mainland only and (excludes Highlands & Islands)
We aim to ship upon of receipt of an order, subject to stock availability.
View our full delivery policy here.
Returns
Once the item has been despatched it becomes your responsibility to return an order or item in an unmarked and resaleable condition before we can issue a refund to you. Please note that return postage charges cannot be refunded unless the product is faulty or not as described. Also please note that this only applies to individual customers.