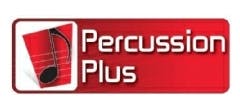 Lightweight and hard-wearing, great for classroom use and also for taking on holiday or to festivals.

Pretuned drum heads are tightly glued to the drum. They do not stretch, and stay in tune well.

Supplied with carrying strap, which attaches to fixed metal hoops.

Great drums for all djembe players. Slap djembes are robust and lightweight, so they are simple to transport and carry around. They are weatherproof, making them great for outdoor use
Product overview
Pre-tuned
Synthetic shell
Synthetic drum heads with screen-printed surface
Heat sealed cotton cloth exterior
Deluxe rubber no-scuff base
Supplied with clip on carrying strap attached to fixed metal hoops
HOW TO PLAY
The design on the drum head shows where the hand should strike the drum in order to obtain a fabulous variety of tones, from punchy bass to cracking highs. When you hit the skin, let your hand bounce back allowing the sound to ring.

The slap
Played around the edge of the drum. Relax your hand and arm, and hit the drum with a slap-like motion. Spread your fingers out slightly when they strike the edge of the djembe.

The tone
Straighten all your fingers so they strike the drum head flat at the same time. Aim to strike the drum so that the joint where your fingers join your hand (at the first knuckle) is at the rim of the drum. Think of your hand as a straight extension of your arm, and you should get a solid 'thud' sound.

The bass
The best sound is achieved in the centre of the drum. Keep your palm flat and stiff and strike the drum firmly.
SIZES
8" - head x 40cm. Weight 1kg

10" - head x 50cm. Weight 1.5kg

12" head x 60cm. Weight 2.5kg
Specification
Drum Head Material

Shell Material

Diameter

12" (30cm)

,

10" (25cm)

,

8" (20cm)

,

Tuning Method
Delivery & returns
Deliveries

UK delivery starts at £1.95 and goes to a maximum of £5.95 (excluding Highlands & Islands which can be more for a parcel)

Free Delivery over £95 - This applies to orders delivered to the UK mainland only and (excludes Highlands & Islands)
We aim to ship upon of receipt of an order, subject to stock availability.
View our full delivery policy here.
Returns
Once the item has been despatched it becomes your responsibility to return an order or item in an unmarked and resaleable condition before we can issue a refund to you. Please note that return postage charges cannot be refunded unless the product is faulty or not as described. Also please note that this only applies to individual customers.