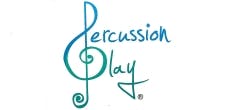 Tembos - plosive aerophone - permanently installed stainless steel percussion instrument struck with neoprene paddles or flip-flops. Blues Scale (G, Bb, C, Eb, F, Gb, G)
Delivery time 6-8 weeks
Prices include vat
Product overview
Tembos
A series of stainless steel tubes are tuned to a Blues Scale (G, Bb, C, Eb, F, Gb, G), with varying volumes depending on how hard you hit them - their audible strength is staggering!
Both intriguing and addictive, the interactive Tembos allow you to make surprisingly funky music simply by striking them with the integral neoprene lined paddles.
High quality materials and features impart exceptional tone, tuning stability, durability and ease of play. A stylish support structure holds the stainless steel pipes in a vertical orientation with the tallest standing over 3m in height, creating a truly visual and audibly stunning experience.
Fun to explore Tembos offer a rewarding multi-sensory experience for even the most rhythmically repressed!
Why Tembo? Well, the shape of the instruments reminded us of Elephant Trunks and thus became the inspiration for the name Tembo which means 'elephant' in Swahili.
A pair of paddles is included.
Number of players: 1-5
Wheelchair accessibility: Good
Made to Order:

UK DELIVERY ONLY
Featured video
Tembos Blues
Specification
| | |
| --- | --- |
| Tuning | |
| Suitable For Outdoors | |
| Sector | |
Delivery & returns
Deliveries

UK delivery starts at £1.95 and goes to a maximum of £5.95 (excluding Highlands & Islands which can be more for a parcel)

Free Delivery over £95 - This applies to orders delivered to the UK mainland only and (excludes Highlands & Islands)
We aim to ship upon of receipt of an order, subject to stock availability.
View our full delivery policy here.
Returns
Once the item has been despatched it becomes your responsibility to return an order or item in an unmarked and resaleable condition before we can issue a refund to you. Please note that return postage charges cannot be refunded unless the product is faulty or not as described. Also please note that this only applies to individual customers.