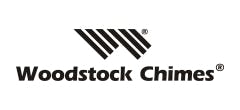 Woodstocks Bells of Paradise are composed of 6 aluminium tubes, all tuned to create beautiful, satisfying harmonies. The aluminium tubes resonate longer than most wind chimes, bathing you in enduring harmony every time the wind blows.
Extra Large!
Allow 5-7 days for delivery
Product overview
The tuning of our Bells of Paradise is based on an ancient system known as just intonation. This means that the frequencies at which the different tubes vibrate are related to one another by simple whole-number ratios. Tones that are related in this way produce the purest, most beautiful musical intervals. The elegant look and evocative sound of this chime will deeply satisfy your longing for paradise. Made of aluminium tubes that are specially suspended, these chimes resonate longer than other windchimes, bathing you in enduring harmony every time the wind blows. Hang this chime in your home or garden and enjoy the sounds of paradise right where you are.
Overall length 88 inches (220cm)
Featured video
Bells of Paradise 88
Delivery & returns
Deliveries

UK delivery starts at £1.95 and goes to a maximum of £5.95 (excluding Highlands & Islands which can be more for a parcel)

Free Delivery over £95 - This applies to orders delivered to the UK mainland only and (excludes Highlands & Islands)
We aim to ship upon of receipt of an order, subject to stock availability.
View our full delivery policy here.
Returns
Once the item has been despatched it becomes your responsibility to return an order or item in an unmarked and resaleable condition before we can issue a refund to you. Please note that return postage charges cannot be refunded unless the product is faulty or not as described. Also please note that this only applies to individual customers.