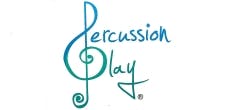 Babel Drum - Stainless steel Tongue Drum for outdoor installation.
Prices include VAT. Delivery time 6-8 weeks

Product overview
Fabricated of stainless steel, the Babel Drum has been carefully tuned to replicate the sweet sound of steel pans. Played with the hands, preferably by striking with the fingertips, the notes produce perfect musical tones. It comes tuned to two standard scales with many other possible scales available.
Experiment by tapping your fingers softly then more firmly to produce different tones.
Supplied with a stainless steel stand, which can be supplied at the appropriate height to make it suitable for players of any age. Designed to be permanently installed outdoors, this stylish and compact instrument is great fun and produces wonderful unique music.
Standard Tunings - C-Major Pentatonic or A-Minor Pentatonic - Please ask for alternate scales
Smaller drum has 6- notes - approx 10 inch diameter
Larger drum has 8 notes - approx 13 inch diameter
Prices include VAT and delivery
Made to Order:

UK DELIVERY ONLY

Featured video
Babel Drum Large | Outdoor Musical instrument
Specification
Tuning

Suitable For Outdoors

Sector

Special Needs

,

Parks & Trails

,

Elderly Care & Hospitals

,
Related videos
Babel Drum Large | Outdoor Musical instrument
Outdoor babel drum instrument
Delivery & returns
Deliveries

UK delivery starts at £1.95 and goes to a maximum of £5.95 (excluding Highlands & Islands which can be more for a parcel)

Free Delivery over £95 - This applies to orders delivered to the UK mainland only and (excludes Highlands & Islands)
We aim to ship upon of receipt of an order, subject to stock availability.
View our full delivery policy here.
Returns
Once the item has been despatched it becomes your responsibility to return an order or item in an unmarked and resaleable condition before we can issue a refund to you. Please note that return postage charges cannot be refunded unless the product is faulty or not as described. Also please note that this only applies to individual customers.